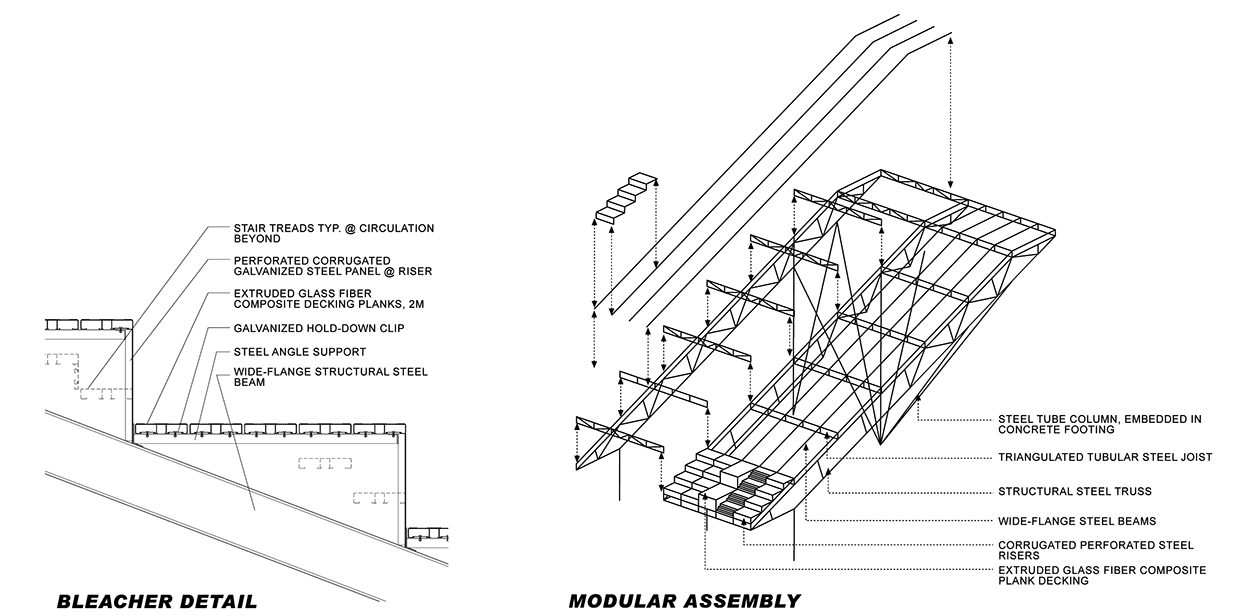 Les Gradins Olympic Pavilion
PARIS, FRA - The Olympics consist of a series of self-contained and highly focused events of short duration. The fabric of cities by contrast is much more outward-facing, longer-lasting, and defies containment. In simple terms, the spatial logic of the Olympics is introverted, while cities tend to be extroverted. Les Gradins, "The Bleachers," incorporates these seemingly contradictory forms of spectatorship and gathering in a single urban space: an elevated surface for public use during the Olympics that is an extension of the surrounding context,but also a well-defined basin or nexus for future redevelopment of the area.
Drawing from architectural sources of industrial shed buildings and sports arenas, this project incorporates standard bleachers in a series of inclined, stepped planes.
These sloped forms recall the 19th century railway stations and expo halls scattered throughout Paris, with ground-level spaces that extend pedestrian paths similar to the classic shopping arcades. Overall, Les Gradins draws upon a diverse array of archetypal Parisienne precursors for cues to scale, siting, and density: the result aggressively intensifies current and past site conditions.