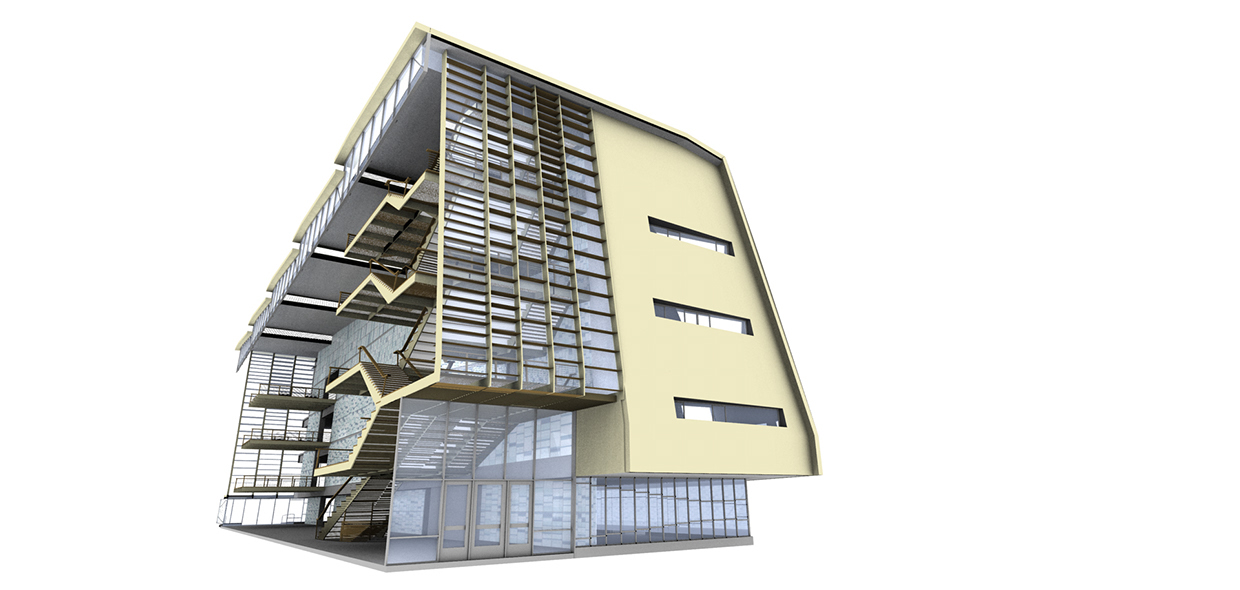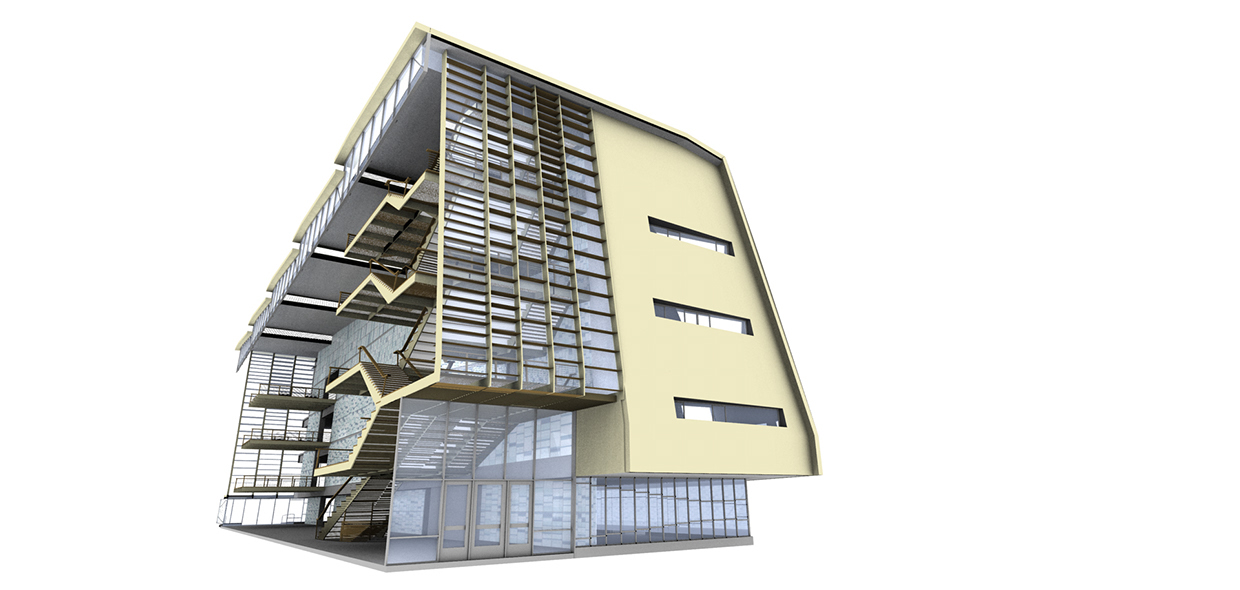 Bair Island Labs
REDWOOD CITY, CA - Balancing the seemingly contradictory needs of collaborative information-sharing with proprietary secrecy, this health sciences office and proteomics "dry lab" building splits the difference between anonymous corporate and communal academic architecture. Its formal language hybridizes the transparency and intersection typical of an academic environment, with the opacity and subdivision common to the proprietary world of corporate research.
Occupying a slender plot mere feet away from a tidal creek and major Bay Area freeway, the building's skin forms a pleated shroud, stealthily turning away from the traffic and opening up to to the water view.
A full-height atrium bisects the building and houses a grand staircase to foster inter-tenant discussions and an environment of innovation worthy of academia. In an effort to counteract the ergonomic, social challenges of computational work, shifting floor plates,window openings, and structural bays support varied cluster layouts for lab or office, encouraging employee interaction and extroversion.